1. On the edit page of a post/page, click on the "Add Media" button below post/page title.
2. The media panel will pop up. Click on the "Create Gallery" button in the left column, then upload new images, or choose some from "Media Library". Then click on "Create a new gallery" button at bottom right corner.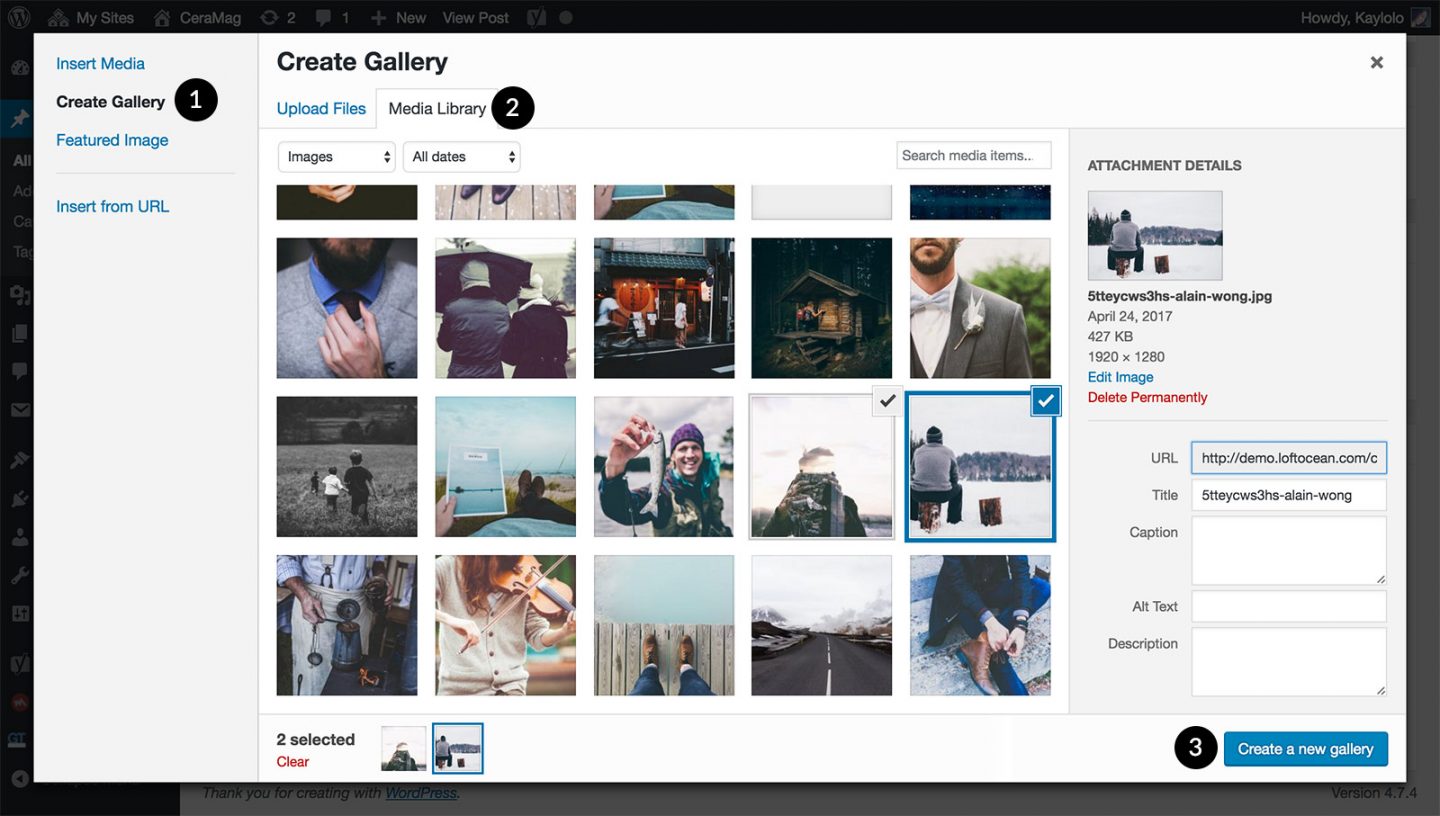 3. In the "Gallery Settings" column, choose "Slider" in the list of "Type". Then click on the "Insert Gallery" button.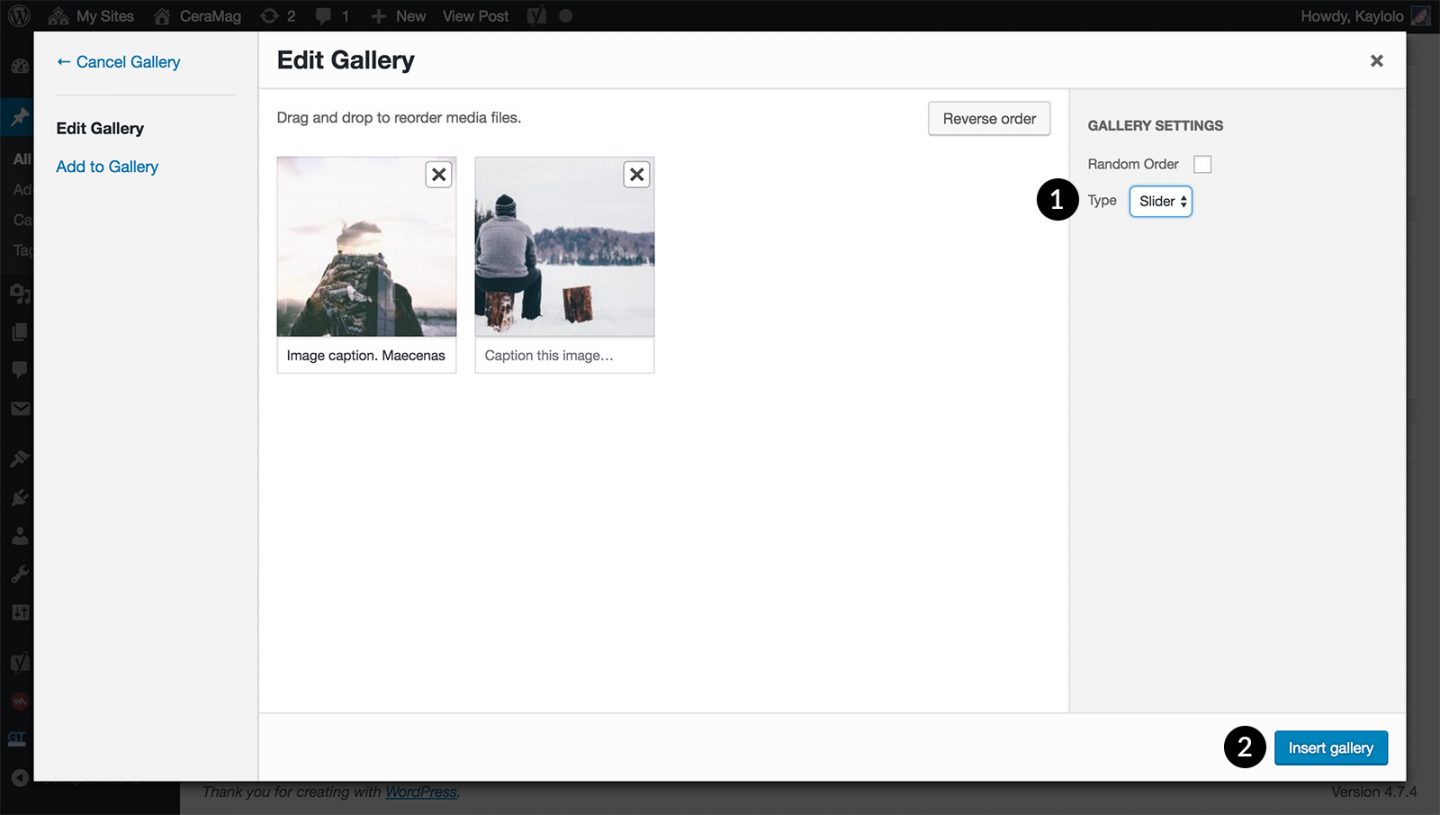 4. The shortcode of this gallery will be inserted into the post/page content.

5. The gallery slider will look like this: