Comfortable, Natural, Stylish & Chic. Create your next modern looking online magazine or personal blog with CeraMag.
Elegant Article & Inner Page Layouts
It's extremely simple to magage your pages layout with CeraMag. You can choose header styles and sidebar layouts for each single post. And also customize each type of archive pages with few clicks.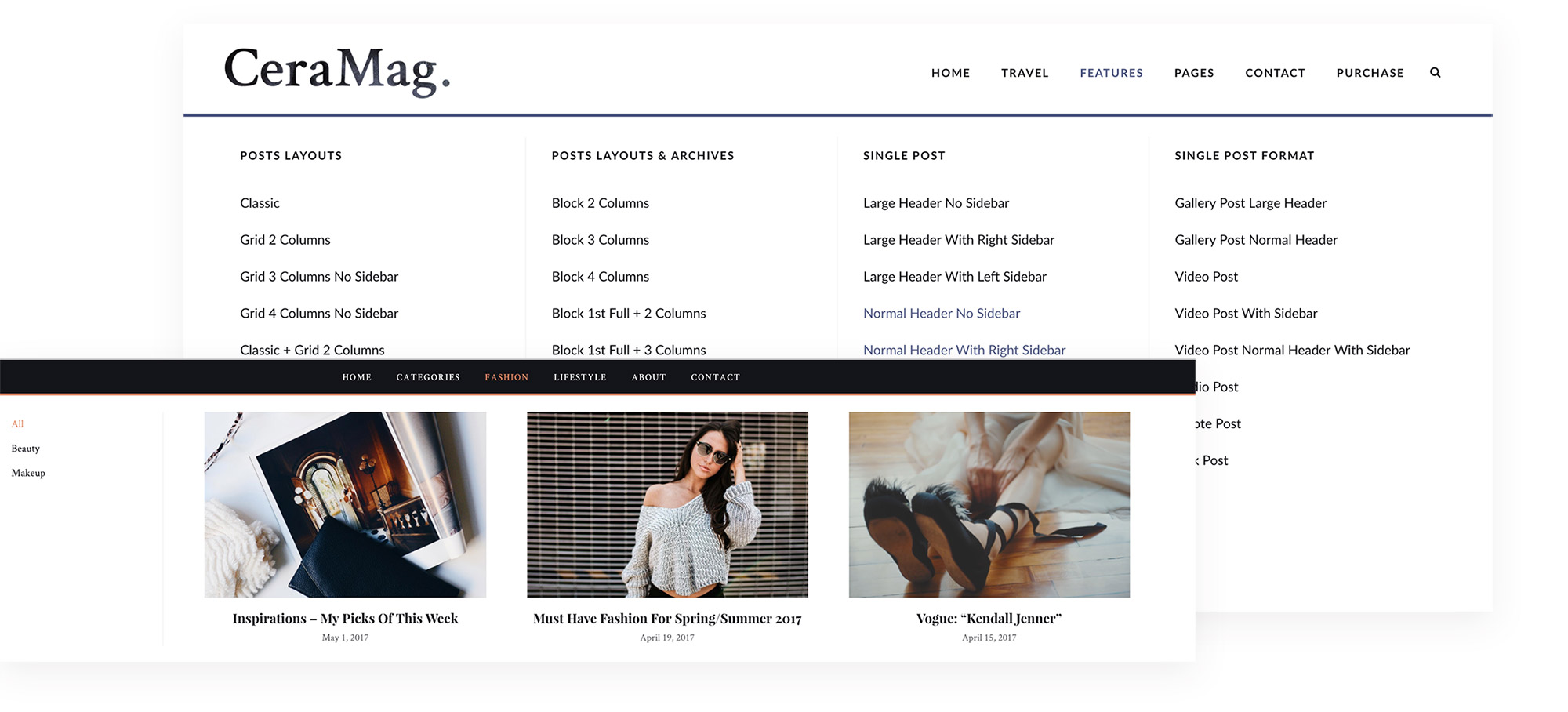 Mega Menu
CeraMag supports 2 types of mega menu: Multi-level text menu, and posts from categories & sub categories.
Sell with WooCommerce
CeraMag is WooCommerce compatible since v1.1.0.
Build your beautiful online store and sell on your site from today.
Full Search Screen

Simple search field or also shows all categories/tags/authors. And supports searching instantly while typing keywords (for Default style only).