Customize Posts Layout on Homepage
Step 1 – Set your website homepage.
Please read the online documentation for more details here: Homepage/Front Page.
Step 2 – Add some Home Widgets to your homepage
Please go to Customizer > Home Page > Home Main Content Area, first you can choose a Sidebar Layout for your homepage main area.
Then please locate to Home Widgets, click on the button "Add a Widget", then click on a home widget to add it to your homepage. You can drag and drop to reorder them, click on each widget to expand its settings panel to tweak content and style.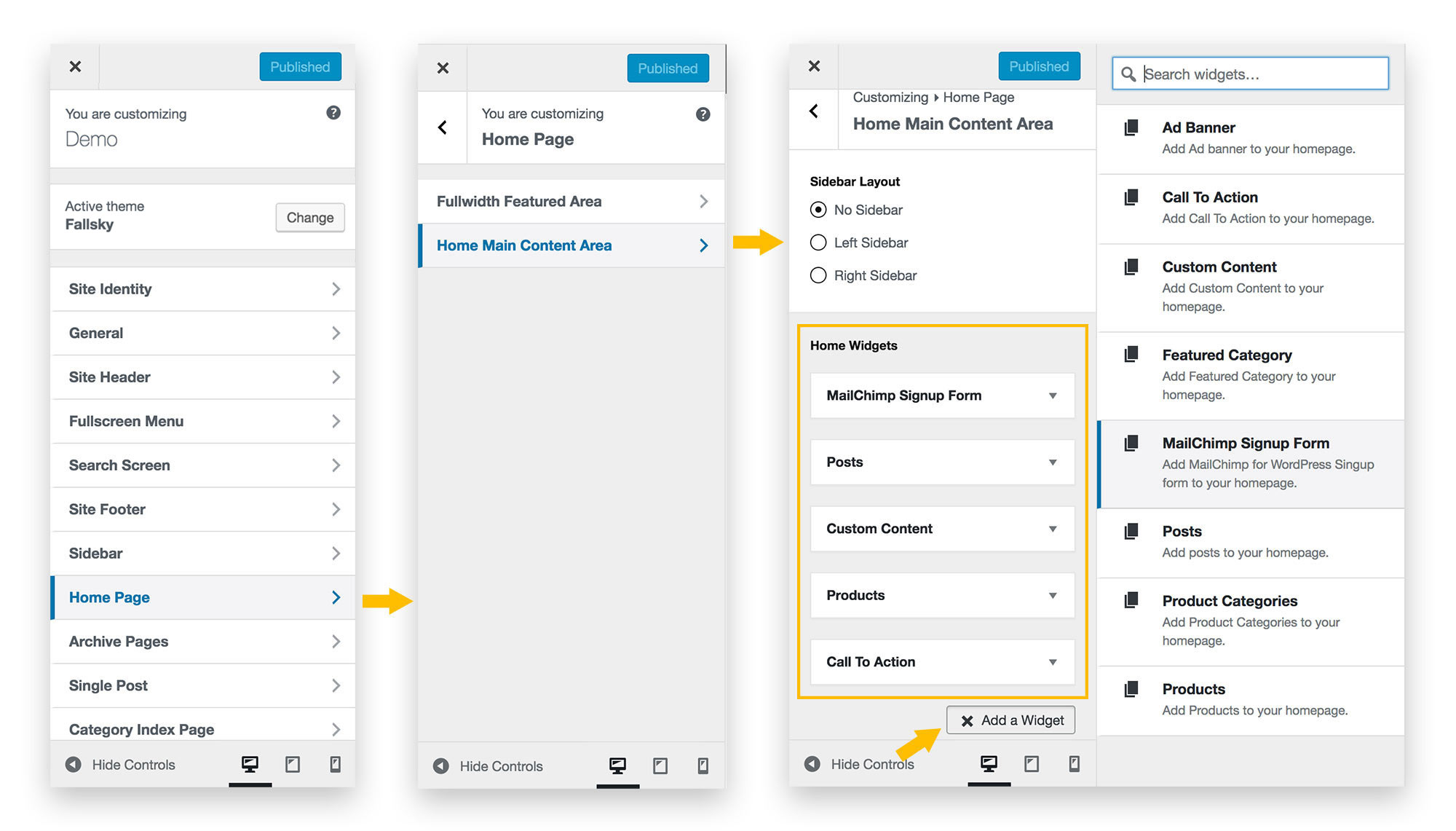 Step 3 – Edit a Posts Home Widget
Click on the small arrow of a home widget to expand its settings panel. When it is a "Posts" home widget, you can enter a section/block title, tweak the block color, paddings, choose to display a group of posts, and change the layout, column and more for this group of posts.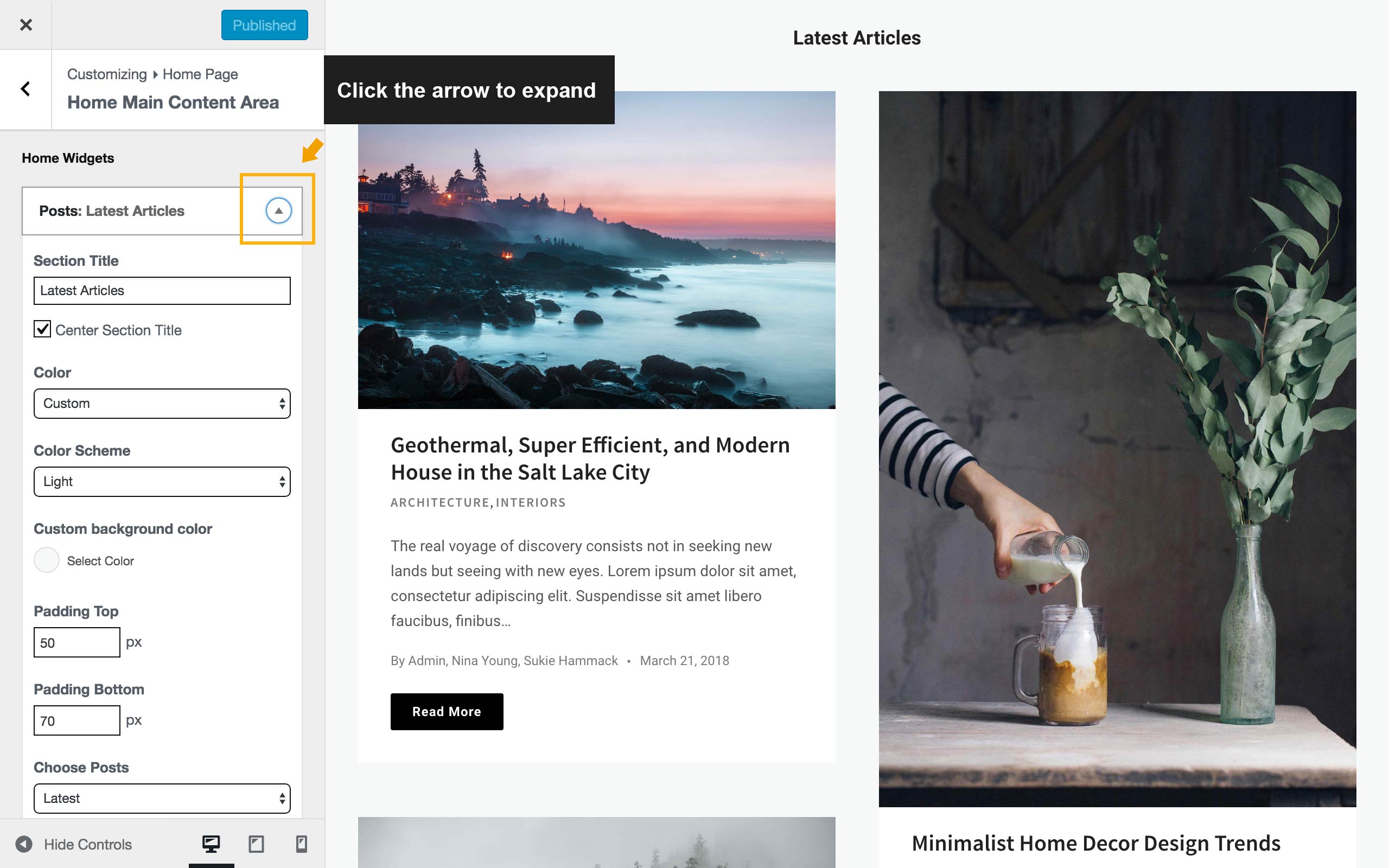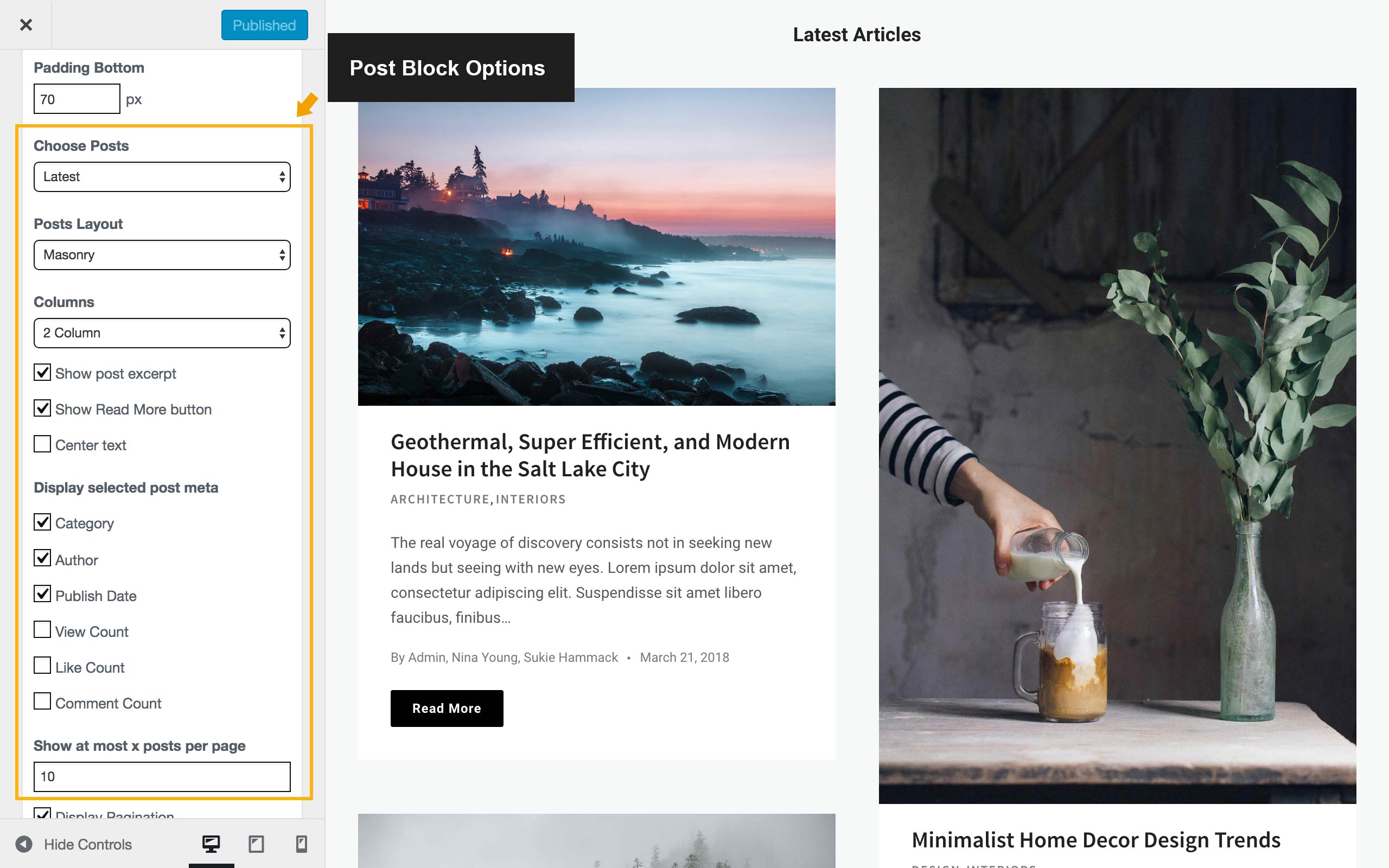 You will see the "Posts Layout" option, click to expand the drop down list and select a layout.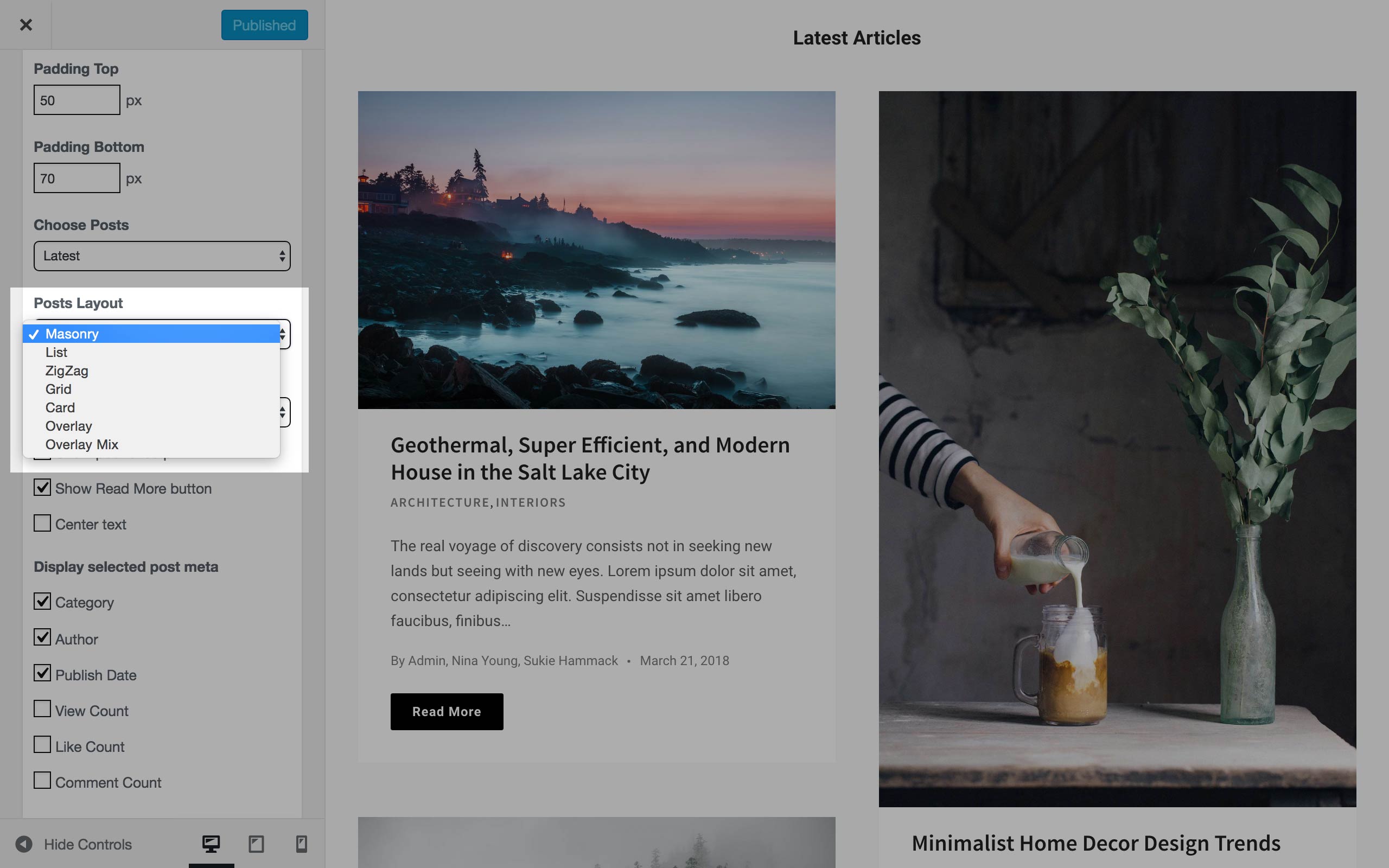 Then you can tweak the "Column" option for the selected Posts Layout (except for "ZigZag" layout).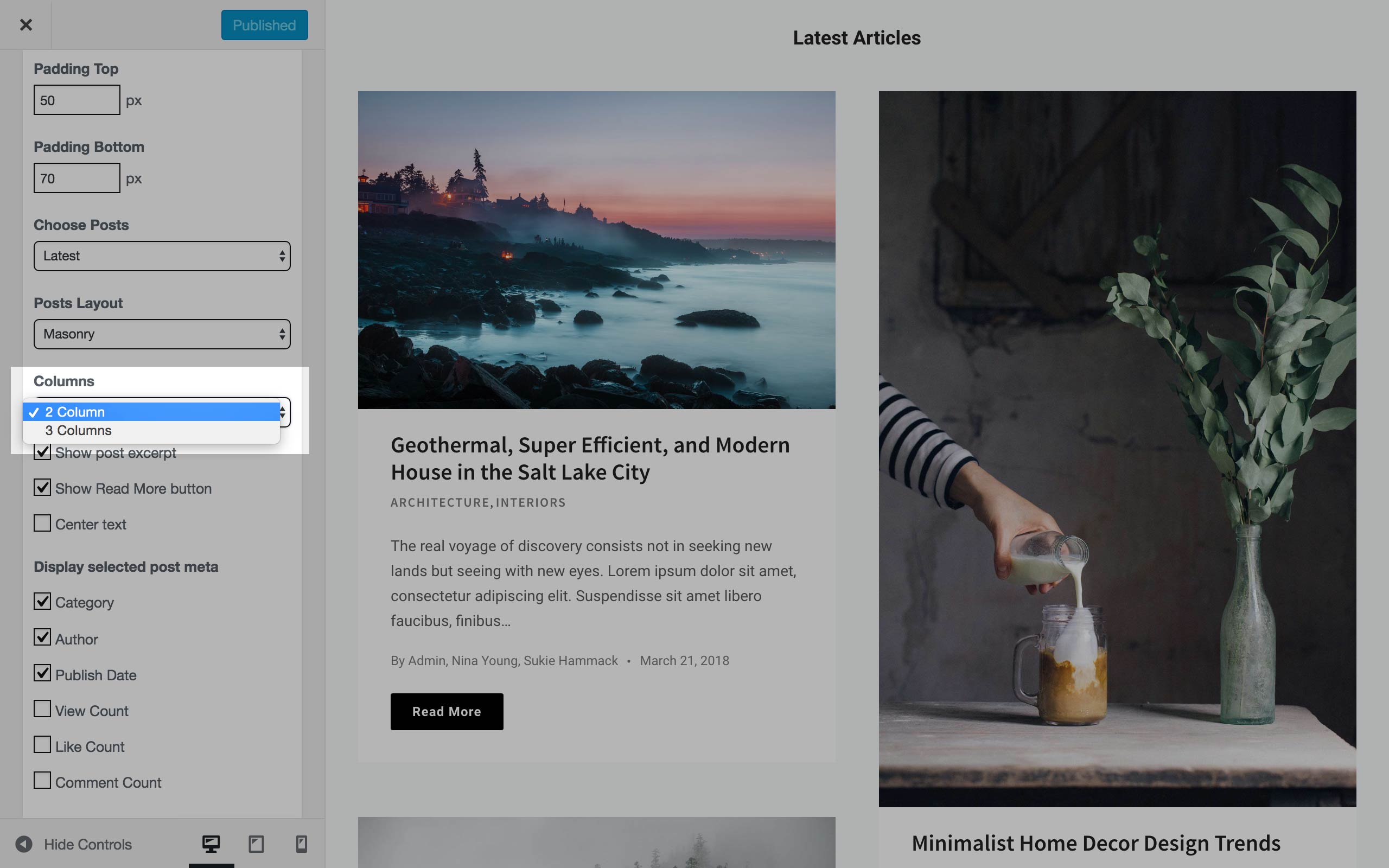 ---
Customize Posts Layout on Archive Pages
You can choose different page layout and posts layout for different types of archive pages: Category, Tag, Author, and more.
Please go to the Customizer > Archive Pages > Choose one Archive, then you can tweak the settings for this archive.
You can also find these instructions and details in the documentation here: Archive Pages.
---
Some General Settings for Posts
Please go to Customizer > General > Posts General Options, there you can adjust these general options for all Posts blocks.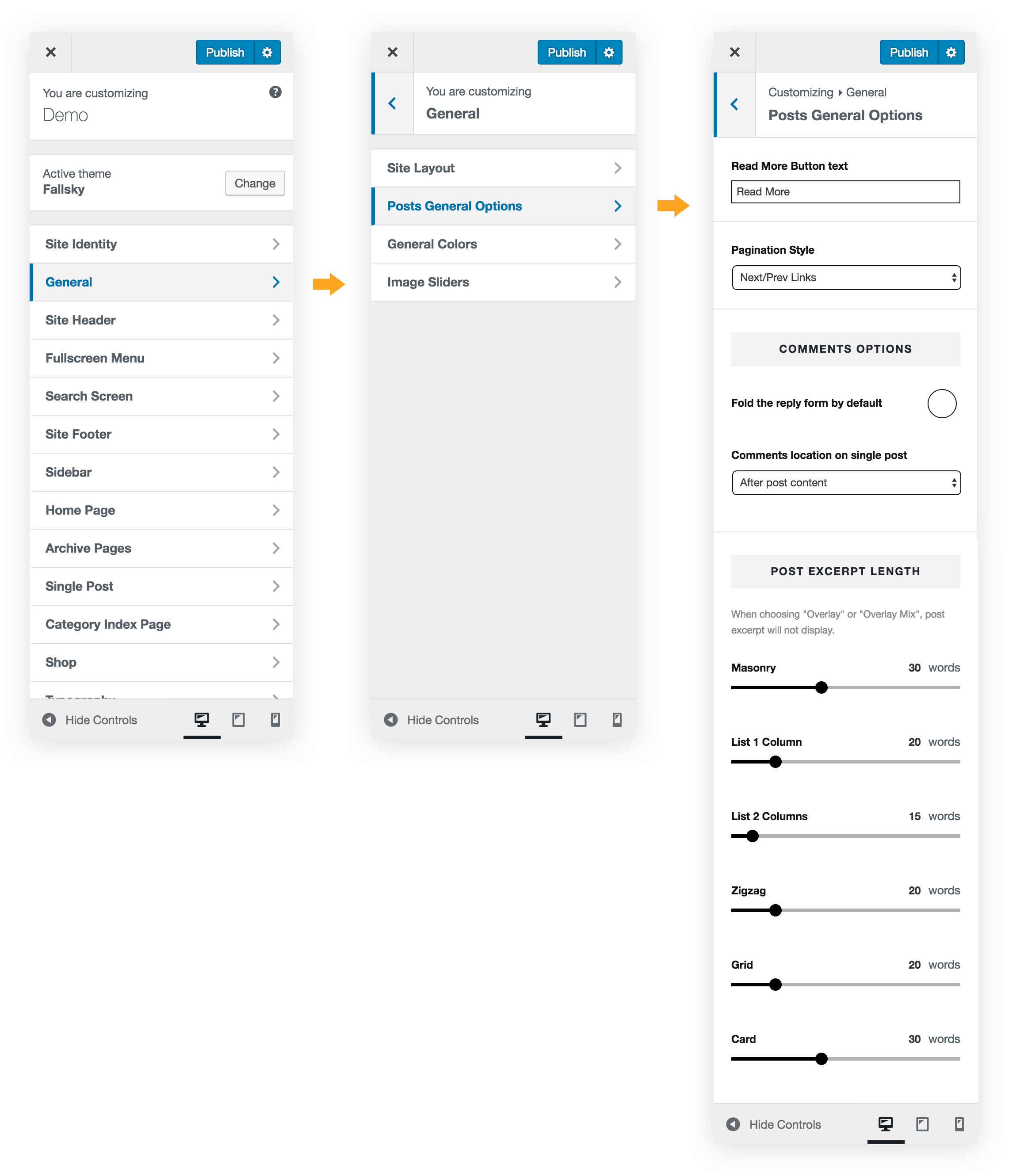 The options:
Change the text showing on the "read more" buttons – the "read more" buttons will show when Posts Layout is Masonry, Zigzag or Card. (And you can also choose to hide the "Read More" button for each posts list while editing it.)
Choose a Pagination Style for posts archive – there are 4 options:

Nav/Prev Links
With Page Numbers
Load More Button
Infinite Scroll

Change the Post Excerpt Length for each posts layout.