Usually, when using Eaven theme to display your Instagram feed, you don't need to authenticate.
However, Instagram officially recommends using Instagram Access Token for authentication and authorization. Moreover, since the Instagram API changes from time to time, using Instagram Access Token is a safer way to link your Instagram account.
In addition, although it happens very rarely, but some users may find that their Instagram feed cannot be displayed on their website without adding the Instagram Access Token. If this happens, then you will need to add your Instagram Access Token.
---
Please follow the guide below:
Step 1 – Generate your Instagram Token.
Please visit instagram.pixelunion.net, and click on "Generate Access Token" button.
Step 2 – Add your Instagram Token to your website.
Please go to Appearance > Customizer > General > Instagram, copy and paste your token into the "Instagram Token" field. Then save the changes.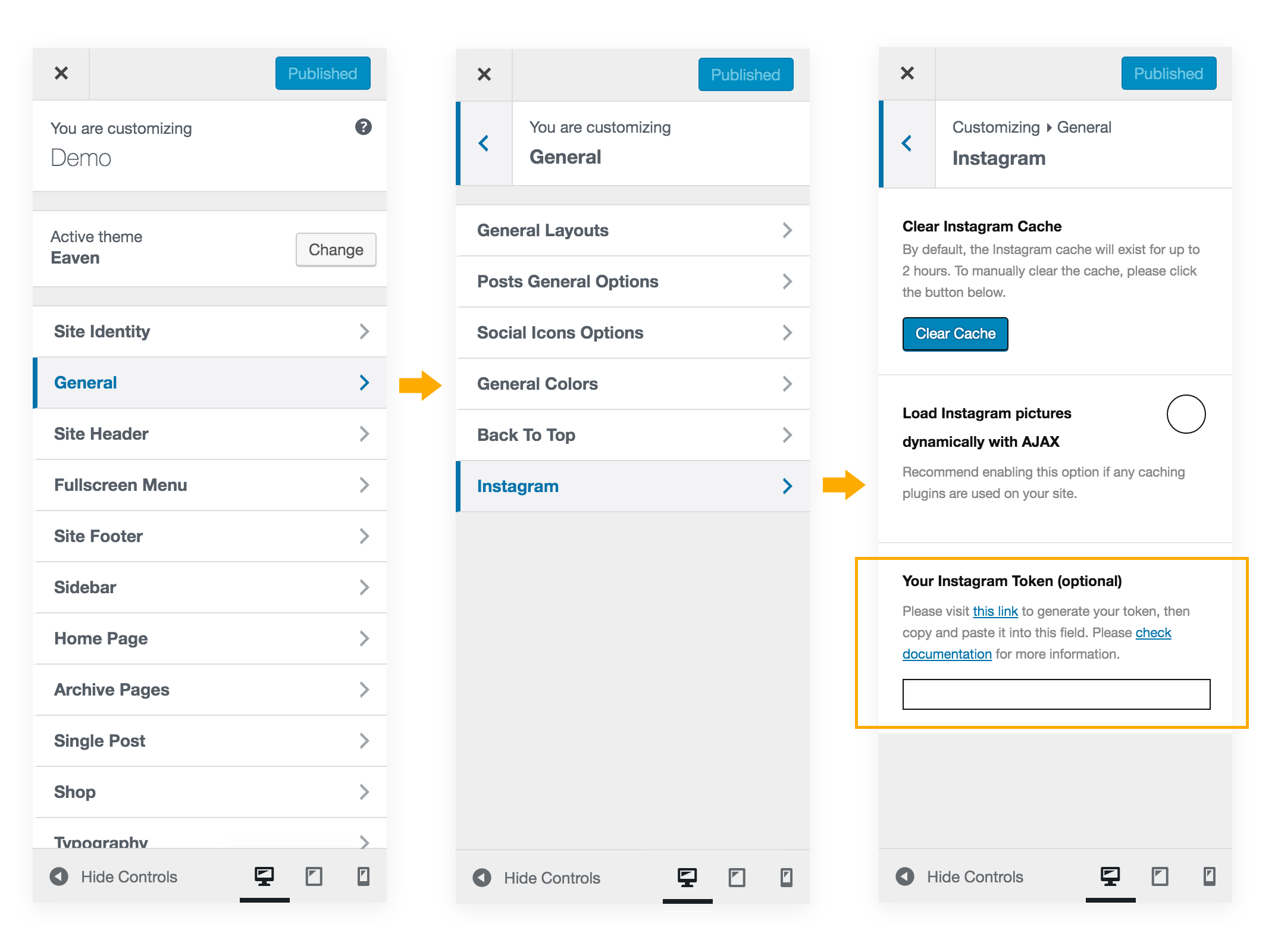 Please note:
After adding your Instagram Token,
you can only display your own Instagram feed
on your website.
---
The token is not valid forever
According to the Instagram official developer documentation, the Instagram Access Token will expire after a period, it is not valid forever. However, the expiration time is NOT specified.
Therefore, if you find that your token expires, please regenerate it and add your new token to your website again.
Even though our access tokens do not specify an expiration time, your app should handle the case that either the user revokes access, or Instagram expires the token after some period of time. If the token is no longer valid, API responses will contain an "error_type=OAuthAccessTokenException". In this case you will need to re-authenticate the user to obtain a new valid token.
In other words: do not assume your access_token is valid forever.
– Instagram Developer Doc