Sometimes, when you submit a support request to us, we may ask you to provide us with a temporary admin account of your website, so that we can log into your website to check your site environment and settings.
Usually we recommend using this plugin to create a self-expiring temporary login link. However, if you encounter problems when using this plugin, please create an Admin User with username and password by following the steps below:
Step 1 – Log in to your WordPress website.
Step 2 – Add a new user.
On the left-hand side, you will see the menu of your WordPress dashboard. Please find "Users" > "Add New", click on it.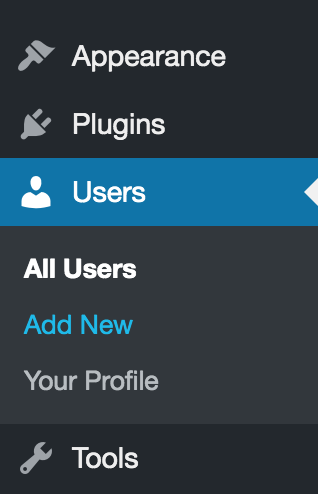 Step 3 – Fill out the form and set the role to Administrator.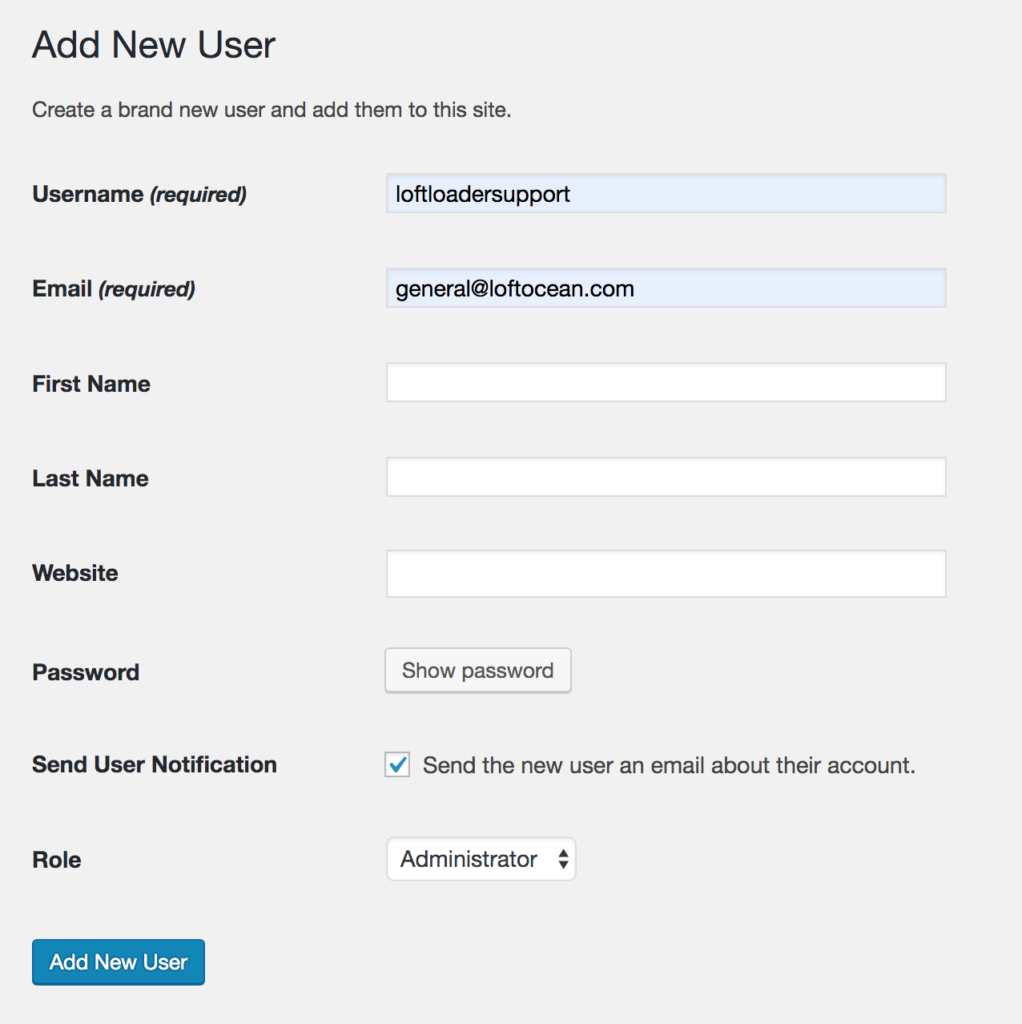 Username – loftloadersupport (or any username you like)
Email – general@loftocean.com . Please enter this email address so that we can receive the email for resetting the password of this account.
You don't need to click the "Show Password" button when creating a new user.
Send User Notification – Please check this option so that we can receive the notification.
Role – Please select "Administrator".
Then please click "Add New User" button.
Then, please send us an email to let us know that you have created a new account for us and we will receive an email to reset the password.