Berry theme is translation ready. We have included .pot file which can be used for translating the theme into any language.
please use this free tool to translate: poedit. You can download the tool to your computer, and read poedit documentation to know the details about how to translate your site with the tool.
What content will be translated by following this guideline:
Theme Strings
.
Theme Strings are strings written in the theme code, for example, "Next Article" or "Previous Article" (post pagination) on each single post.
If you are going to create a bilingual/multilingual site, then you can use a multilingual plugin to translate all the dynamic/user defined content, but you still need to translate the theme strings by translating the .pot file.
---
Let's translate the word "Category" into Spanish as a simple example:
Step 1 – Find the .pot file
In the berry theme folder, please go to assets > languages, there you can find the "berry.pot" file.
Step 2 – Translate text in "berry.pot" file
Please download and install poedit on your computer first. Then right click the "berry.pot" file and choose to open it with Poedit.app.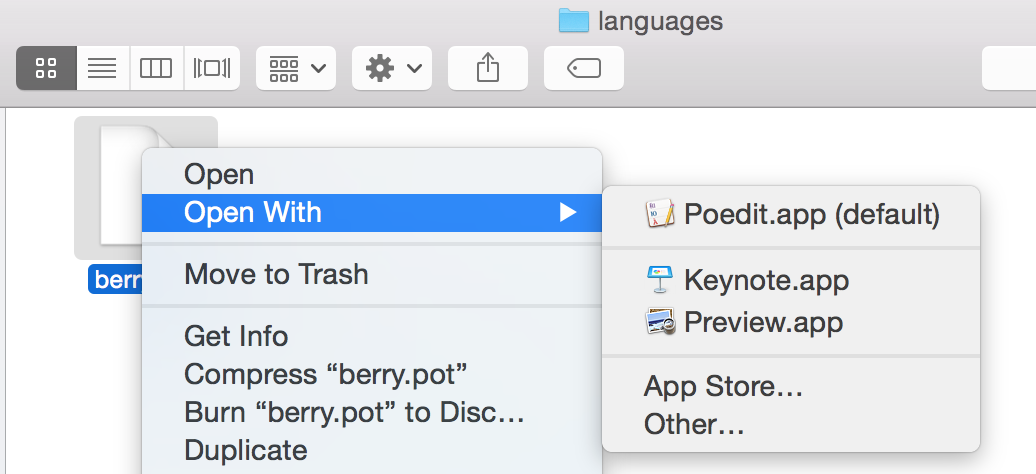 Or open Poedit.app first, then choose "Create New Translation" and choose "berry.pot" file.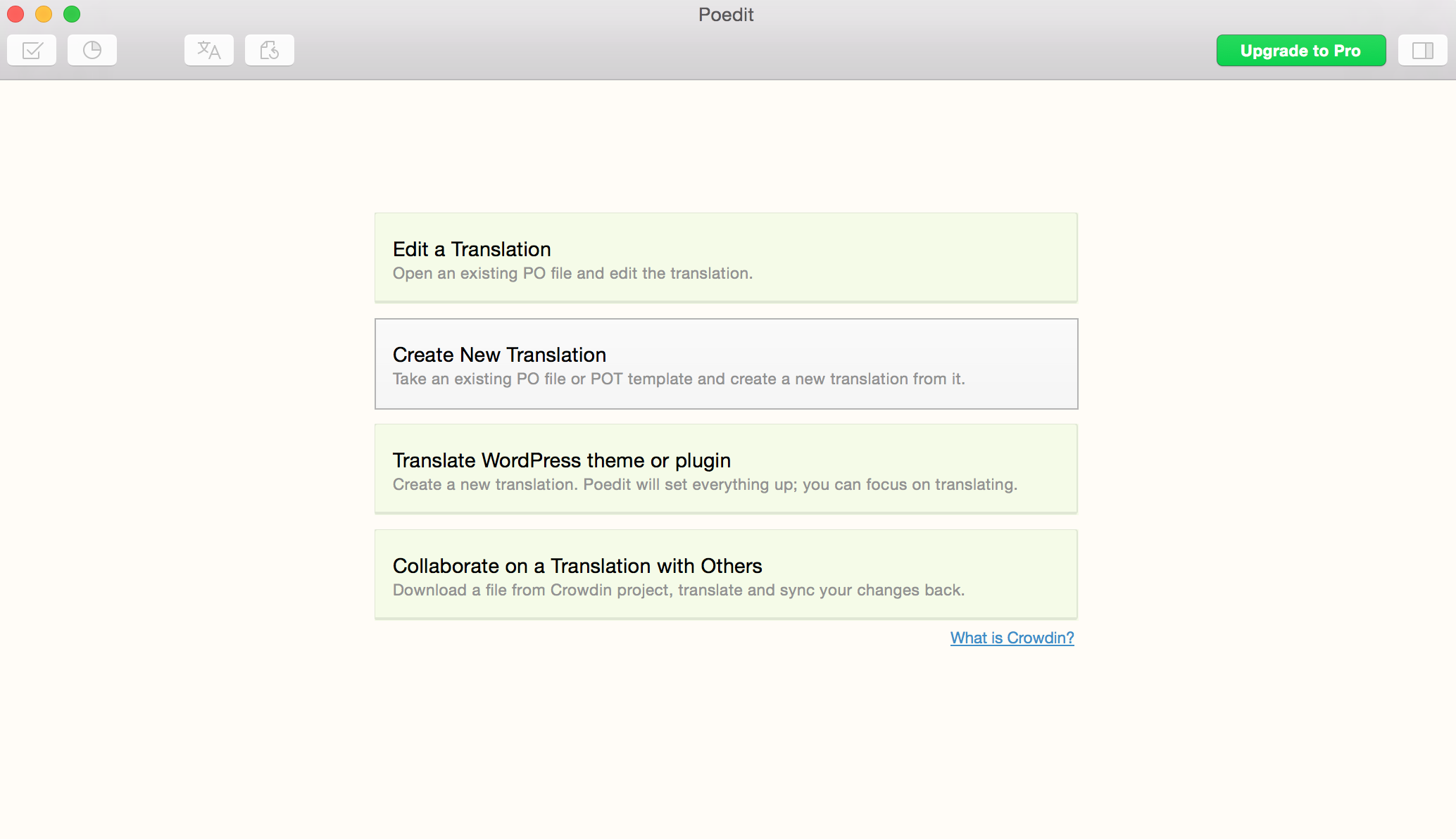 Select the target language in the list: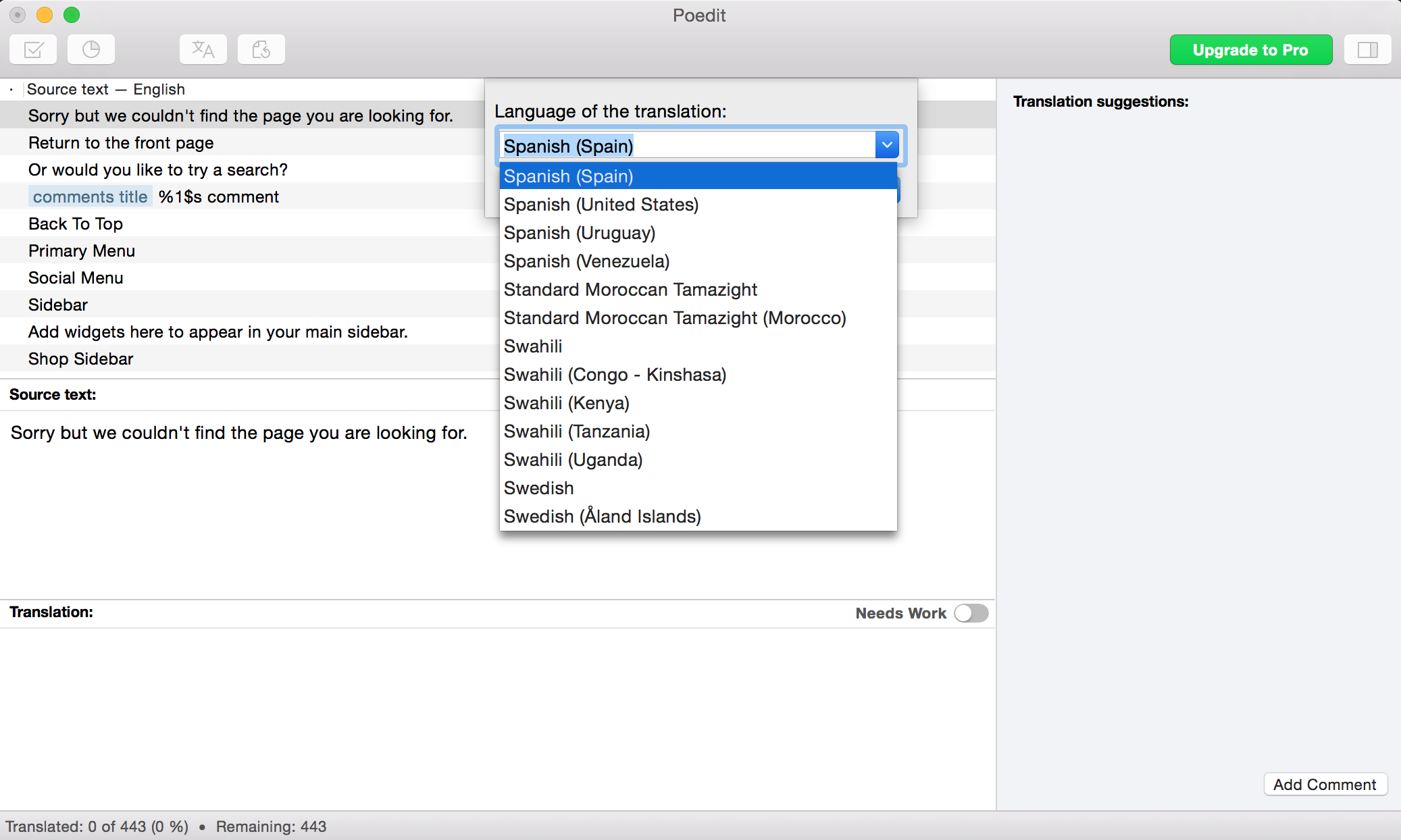 Find the text you'd like to translate, then enter the translated text into "Translation" box.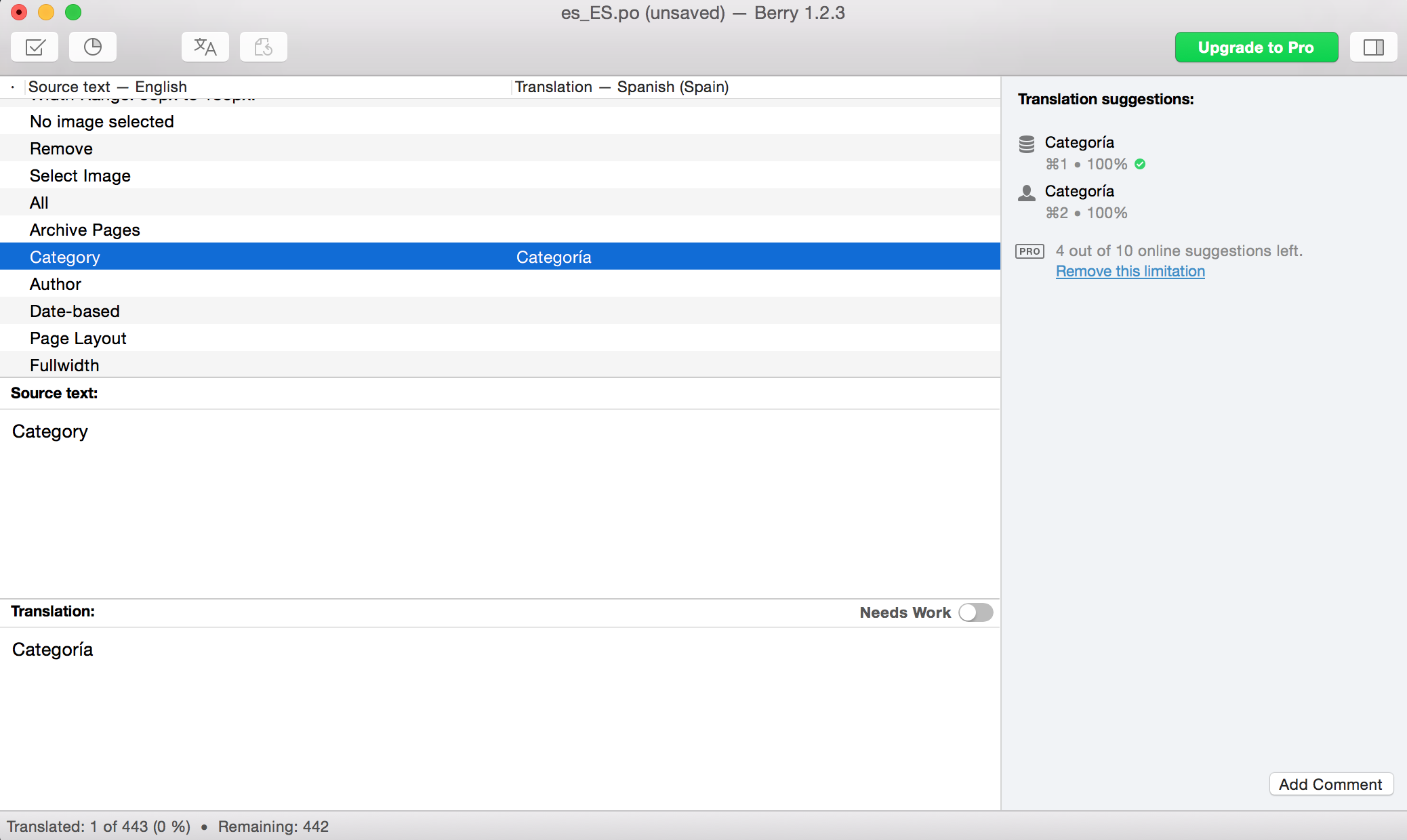 When complete the translation, click "File" > "Save as", then add "berry-" as the prefix to the file name. So if the default file name is "es_ES.po", change it to "berry-es_ES.po".


Then you will get 2 files: "berry-es_ES.po" and "berry-es_ES.mo".
Step 3 – Upload translated files to your WordPress site
Please upload the 2 files to your WordPress site via FTP. Please put the 2 files to the path "wp-content/languages/themes", like shown in the screenshot below. You may need to create a new folder and name it "themes" if the folder doesn't exist.

Step 4 – Switch your site language
In your WordPress dashboard, go to Settings > General > Site Language, choose the target language in the list, then save changes to let your site use the translated file.
As you can see in the screenshot below, the text "Category" above the category name has been translated into "Categoría":

---
And Berry theme is WPML compatible. If you are using WPML to translate your site, please check Berry Online Documentation for more information.