If you have enabled "Post Like" feature, you will see a small heart icon below each post. Visitors/readers can click on the heart icon, the number will count up at every click. If your site already has many posts before using Berry theme, because your previous themes don't have this feature, so the number is zero for every post. You can add a fake start number of hearts for each post, please follow steps below.
---
1. Go to one post, find "Screen Options" on the top, click on it to show the panel, tick the box of "Custom Fields".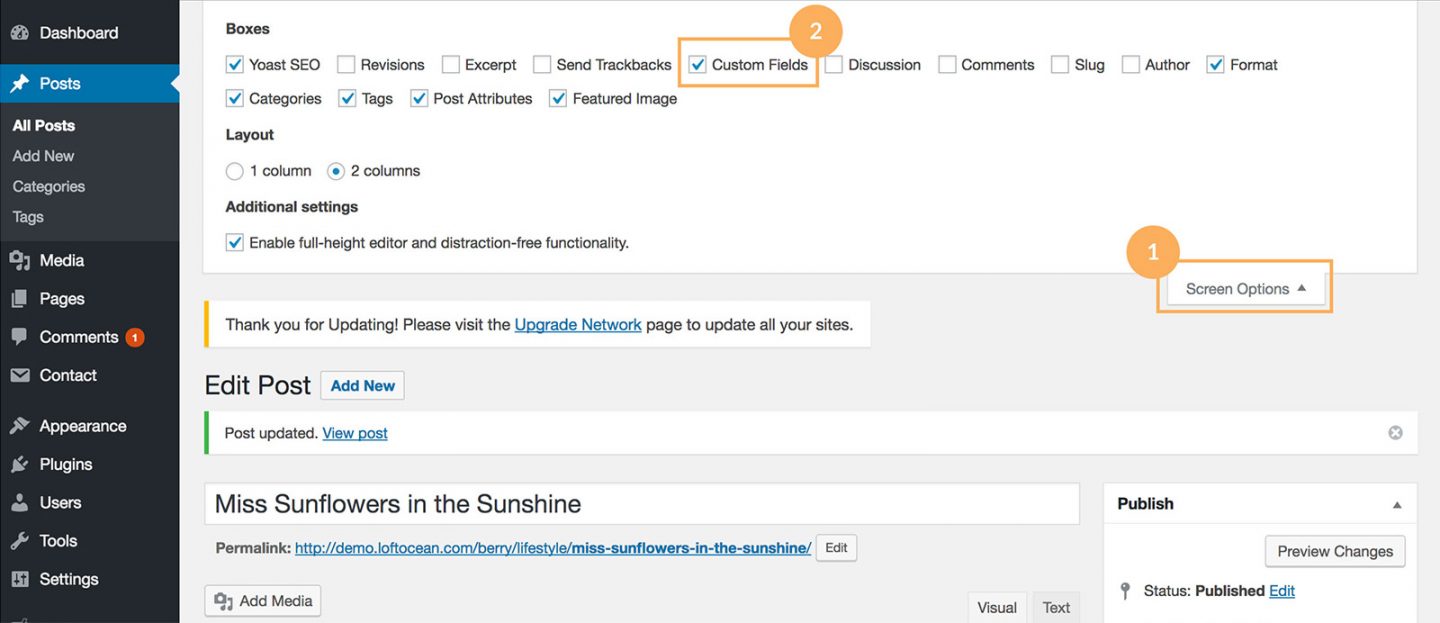 2. Scroll down the page, you will see there is a "Custom Fields" box below the content editor.

3. Click on the "Select" list, choose "berry_fav_liked" from the list.

4. Enter a number into the "Value" box. For example, 63. Then click on "Add Custom Field" button.

5. If you'd like to change the number, just enter a new number, then click on "Update" button.

6. The fake number will be the start number of the hearts, which means if you click on the heart icon right after setting the start number to "68" of a post, it will add 1 to "68", so it will be 69.